Mobile Automation Engineer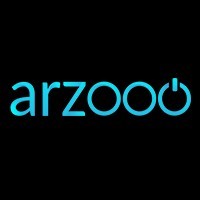 Arzooo
Software Engineering
Bengaluru, Karnataka, India
Posted on Thursday, April 27, 2023
Responsibilities
Hands-on experience in Mobile Automation Testing Tool Appium / EspressoAbility and willingness to work in the following industry frameworks such as Calabash, WebdriverIO, XCUITest, Espresso, Robot Framework.
To perform in-sprint testing, regression testing, QA release sign-off, providing automation coverage using the existing framework, and developing framework as per defined workflow and business logic.
Work with mobile application testing on Android, iPhone, Emulator, and Simulator to perform Mobile App testing, Phone functionality, and native app testing.
Developing automated test scripts and frameworks for improved mobile app performance.
Producing clear and concise test reports and release notes
Providing feedback to development teams on technical, troubleshooting, or operational issues.
Suggesting new processes and policies to improve mobile development techniques.
Requirements
Bachelors or a similar degree.
At least two/three years of experience in mobile application testing and development.
Working knowledge of mobile operating systems such as iOS and Android.
Experience in developing automated test scripts.
Ability to develop software applications using programming or scripting languages such as Python / Javascript.
Experience in using configuration management or version control tools.
Strong communication and interpersonal skills.
Ability to meet challenging deadlines and work in a fast-paced environment.