Avionics Engineer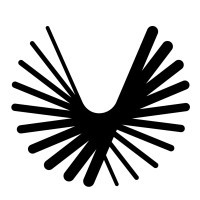 Boom Supersonic
Other Engineering
Centennial, CO, USA
Posted on Saturday, April 1, 2023
About Boom Supersonic
Boom Supersonic is transforming air travel with Overture, the world's fastest airliner — optimized for speed, safety, and sustainability. Serving both civil and government markets, Overture will fly at twice the speed of today's airliners and is designed to run on 100% sustainable aviation fuel (SAF). Boom's vision is to bring families, businesses, and cultures closer together through supersonic travel and make the world dramatically more accessible.
Are you passionate about building the supersonic future? Come join the team and help us make aviation history!
Role Overview
The Avionics Engineer will define, develop, verify, and conduct certification activities of the Avionics System for the Overture Supersonic Aircraft Program.
Duties & Responsibilities
Defines safety critical architectures using IMA resources including common computing, ARINC664 networks and remote data concentrators.
Supports avionics system requirements development and coordinates supplier activities
Responsible for developing avionics system through requirements development, design, and verification activities including qualification and systems level testing
Collaborates with cross functional team(s) to develop and validate avionics interface requirements for electrical systems, mechanical systems, EWIS, and structures
Collaborates with cross functional team(s) to develop and validate requirements for hosting aircraft systems
Define and show compliance for responsible systems to 14CFR Part 25 regulatory certification requirements
Work with Pilots and Human Factors engineers on design & layout of the Flight Deck avionics
Technical oversight of junior engineers
Required
Bachelor, Master or Doctorate of Science degree in engineering, mathematics, computer science or physics with 2 or more years of experience
2+ yrs design, test, and analysis experience with avionics hardware and software development
Experience with sensors and transducers interfacing or experience with analog interface circuits
Strong communication skills
Excellent problem solving leadership skills; capable of solving hard, complex, ambiguous technical problems and capable of helping others do the same
Designed and participated in systems and equipment level testing
Experience supporting supplier relationships
Preferred
Experience following system certification plans
Understanding and experience with RTCA DO-160G, RTCA DO178C, RTCA DO-254, and SAE ARP4754A
Experience with applicable avionics and electrical system 14CFR Part 25 regulatory certification requirements
Experience working with ARP4761 safety process and development of functional architectures compliant with the process
Experience with ARINC664, ARINC429 and ARINC 825
Experience working with functional system engineers in a range of areas including but not limited to; landing gear, fuel systems, environmental control, fire detection and suppression, hydraulics
Experience with requirements management tools. (particularly ENOVIA 3DX, Jama, DOORS)
Compensation
The Base Salary Range for this position is $76,000 - $104,500. Actual salaries will vary based on factors including but not limited to location, experience, and performance. The range listed is just one component of Boom's total rewards package for employees. Other rewards may include performance bonuses, long term incentives/equity, an open PTO policy, and many other progressive benefits.
To conform to U.S. Government aerospace technology export regulations (ITAR and EAR), applicant must be a U.S. citizen, lawful permanent resident of the U.S., protected individual as defined by 8 U.S.C 1324b(a)(3), or eligible to obtain the required authorizations from the U.S. Department of State. Learn more about ITAR here (https://www.pmddtc.state.gov/?id=ddtc_public_portal_itar_landing)
Boom is an equal opportunity employer and we value diversity. All employment is decided on the basis of qualifications, merit and business need.
Want to build a faster future? Come join Boom.