Head of Program Management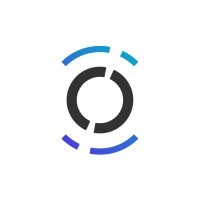 Recogni
Administration
San Jose, CA, USA
Posted on Friday, July 1, 2022
Head of Program Management
Title: Head of Program Management
Location: San Jose
Travel Required: 0%
Duration: Full-time
About Recogni:
Recogni's mission is to design a vision-oriented artificial intelligence system for autonomous vehicles from the ground up. The system will deliver unprecedented inference performance through novel edge processing, allowing vehicles to see farther and make driving decisions faster than humans while consuming minimal amounts of energy. We're looking for self-motivated team members who crave a challenge and feel energized to roll up their sleeves and help realize Recogni's enormous potential.

Backed by Celesta Capital, Continental, Robert Bosch, GreatPoint Ventures, Toyota AI Ventures, BMW i Ventures, The Mayfield Fund, and other leading VC partners, the company is headquartered in San Jose, California with additional operations in Munich, Germany. We value having diverse teams and want you to grow as we grow - whether you're just starting out in your career or managing a large team, you'll be amazed at the magnitude of your impact.
About the role:
We are seeking a Head of Program Management to lead and manage the Program Management team for Recogni. This position reports directly to our Co-Founder and VP of Operations.
As the Head of Program Management, you will play a critical role driving organizational clarity and alignment across multiple teams, functions, and geographies to ensure timely successful execution of key corporate programs. You must be able to prioritize well, communicate clearly, and have a consistent track record of delivery. You are proactive in removing roadblocks, paving the way for innovation, and handling multiple competing priorities in a fast-paced environment. You will be a positive influencer across diverse teams, effective at rallying support for your initiatives, and able to help deeply technical teams create simple solutions to meet project goals. You are able to handle business escalations with a data-driven approach to build trust within the organization.

What You'll Do:
Build and manage a Program Management team
Provide thought leadership and drive structure for the Strategic Program Management function, as well as for the team.
Frame and scope the problem statement, build requirements, enable resourcing, work with cross-functional stakeholders (including leadership), identify dependencies, reduce risks, and drive the initiative progress on a weekly basis.
Support teams to develop and manage end-to-end programs, ensuring desired outcomes and successful delivery.
Make technical decisions to keep projects running on time.
Explain technical architecture decisions and tradeoffs to engineering and other functions.
Work with Engineering, Product, and Recogni leadership to streamline and drive our programs on a predictable schedule.
Run cross-functional meetings and drive decision-making around schedule adjustments, priorities, and internal and external partner/customer delivery.
Explore new strategic opportunities in the course of program management to inform the future roadmap for leadership consideration.
What You'll Need to Succeed:
6+ years of demonstrated success in managing a high functioning team - coaching, developing, and elevating team skill sets.
Demonstrated track record of successfully managing ambitious, strategic, and operationally complex projects with internal and external cross-functional teams.
Strong communication, interpersonal, and leadership skills to work with both engineering and non-technical stakeholders.
Analytical, big picture thinker with ability to influence senior executives and cross-functional teams.
​​Experience with successfully shipping consumer products and/or services
Ability to come up to speed quickly and contribute in a diverse set of technical areas
Experience managing successful end-to-end lifecycle of technical projects.
Strong technical aptitude and knowledge.
Bachelor's degree or higher in Computer Science, a related field, or equivalent practical experience.
Ability to work under pressure and deliver to deadlines.
Experience directly managing a small team.
Deep knowledge and/or experience in or more of the following areas highly desired:
ADAS (Advanced Driver Assistance Systems) or other Automotive technologies.
Experience managing the design and development of products that contain both HW & SW.
AI/ML (Artificial Intelligence / Machine Learning).
Manufacturing and product quality processes, data systems, and tools.
Manufacturing equipment automation.
SMART Project/Program Management, environment challenges, and improvement initiatives.
Experience in areas such as release management, cost modeling, or capacity planning.
Reasons to consider joining Recogni:
Ground floor opportunity with the team; be part of shaping one of the most exciting new companies.
Learning and development opportunities from a highly diverse and talented peer group, including experts in a wide range of fields, from Artificial Intelligence & Computer Vision to Systems & Device Engineering.
Competitive benefits package including 401k, Medical+Dental+Vision+Life insurance, and Short+Long Term Disability coverage
Perks including meals, snacks, drinks and us!
Sharp, motivated co-workers in a fun office environment
Employee Stock Plan
Flexible work hours & generous PTO policy
Salary Range: The compensation range for this position is specific to the locations listed and is the range Recogni reasonably and in good faith expects to pay for the position taking into account the wide variety of factors that are considered in making compensation decisions, including job-related knowledge; skillset; experience, education and training; certifications; and other relevant business and organizational factors.
Additional Compensation and Benefits: Recogni offers a wide range of competitive benefits, including medical, dental, vision, life insurance, disability insurance, flexible PTO, and 401k. The successful candidate may also be eligible to participate in Recogni's equity program, subject to the rules governing such programs. (Cash or equity incentive awards, if any, will depend on various factors, including, without limitation, individual and company performance.)
Recogni maintains your privacy according to its Candidate Privacy Notice. If you are a California resident, please refer to our California Candidate Privacy Notice.
Recogni is an equal opportunity employer. We believe that a diverse team is better at tackling complex problems and coming up with innovative solutions. All qualified applicants will receive consideration for employment without regard to age, color, gender identity or expression, marital status, national origin, disability, protected veteran status, race, religion, pregnancy, sexual orientation, or any other characteristic protected by applicable laws, regulations and ordinances.
A note to Recruitment Agencies: Please don't reach out to Recogni employees or leaders about our roles -- we've got it covered. We don't accept unsolicited agency resumes and we are not responsible for any fees related to unsolicited resumes. Thank you for your understanding.